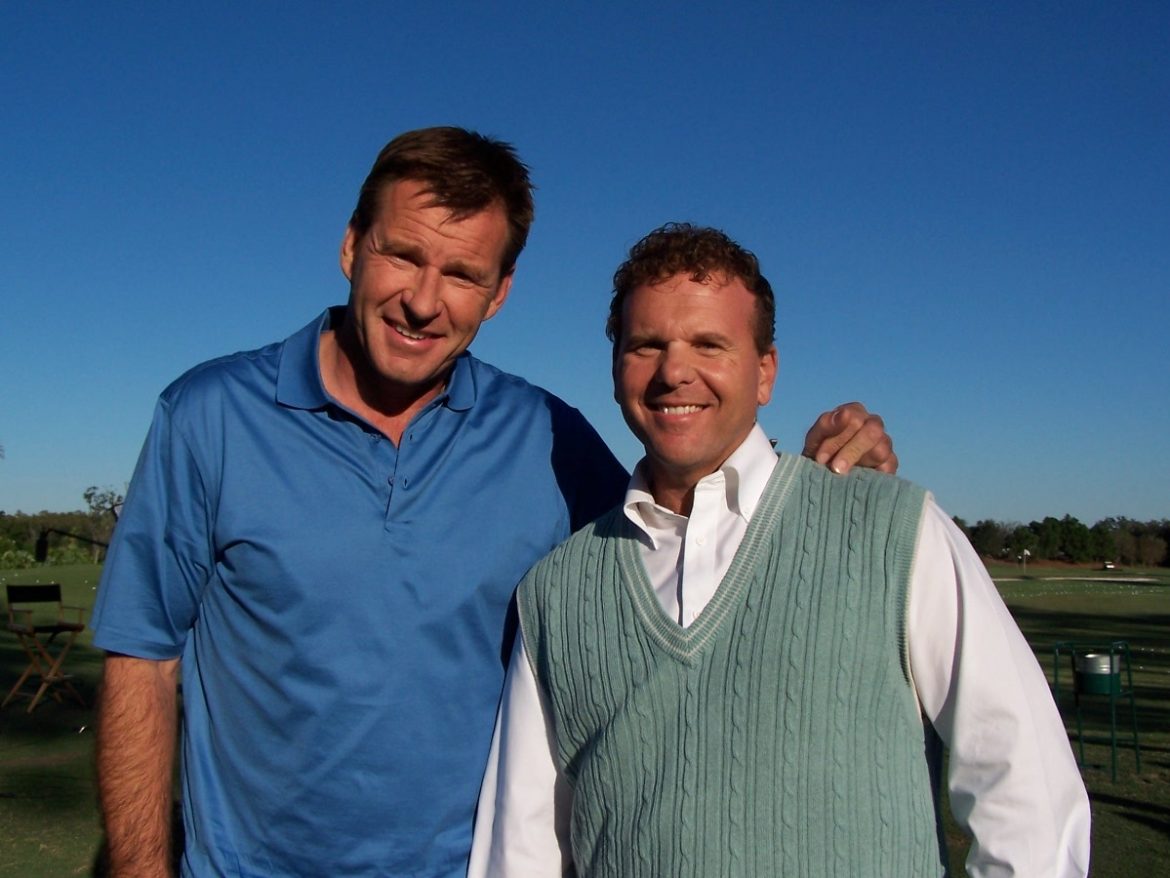 About 10 years ago, I was fortunate enough to do a a golf commercial with Sir Nick Faldo for the golf channel. I had the pleasure to spend about 5 hours with Sir Nick, and given that I am a sport psychologist, I asked him a million questions about his mental game. He answered everyone! That being said, I will call this the Sir Nick Mental Game series, and every week I will share with you some of his wisdom that can help your game.
First Sir Nick Mental Game tip: BE WHO YOU ARE.
Sir Nick told me that he had at least 10 swing thoughts when he won the 1996 Masters. He is analytical and he needs those thoughts to play his best. Some people might say that you will get paralysis by analysis when you overthink. But if you are like Sir Nick, then having some swing thoughts will be comforting. Be who you are and figure out what works best for you. Sir Nick Faldo has and that is why he is a 6 time major winner and Hall of Famer and one heck of a good golf commentator!
see more mental game tips like this one at www.masteringgolfpsychology.com and use the promo code PGA89 and take the IGPA on-line course for that price.